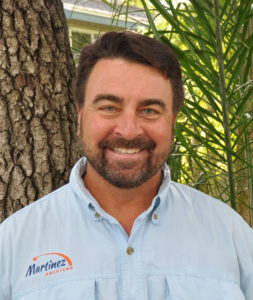 John has worked in the construction profession since he graduated from California Polytechnic State University with a degree in architectural engineering in 1987. He began his career as a design structural engineer in Northern California. Since that time, he has been a leader and manager for engineering, design, and construction of numerous projects throughout the United States and overseas. John has managed design teams for large design and design/build projects that have included multi-disciplined teams. He has also managed the construction of large design/build, maintenance, and repair projects. Throughout his career, he has managed and successfully completed many projects that have included difficult schedules or other logistical challenges. His creative management approach has led to these projects being successful, and his clients' meeting their building and facility needs.
John has been with Martinez Construction Services since its inception in 2007. He and his wife, Bre, started the company after years of being a partner at a large engineering firm and then managing a small construction contractor. He is a fellow of the Society of American Military Engineers (SAME). He is known for coming up with creative, outside-the-box project solutions and engaging with clients regarding solving their project needs and keeping them up to speed on the progress and decision-making needed to complete a specific project.
In his free time, John enjoys watching and coaching his daughters softball teams, hiking, and cooking.