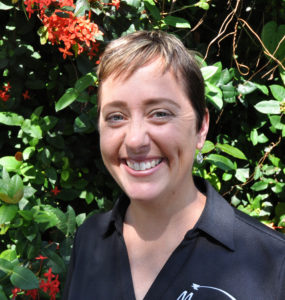 Bre has been working in the federal design and construction industry since she graduated from Auburn University with her bachelor's in international business in 1998. Her first job post-college was with an engineering firm doing administration. From there, she worked for Habitat for Humanity for three years and then moved on to affordable housing development for the next 15 years. In that time, she managed projects ranging from $10,000 to $50M.
Bre and her husband, John, started Martinez Construction Services in 2007, and in 2009, Bre became the majority shareholder and president of the company. Her experience with business management and project management helps her oversee the entire company and its operations.
Bre grew up around government construction work, so it was a natural evolution for her to wind up working within the federal market. She is currently a member of the Society of American Military Engineers (SAME). At Martinez Construction Services, Bre is known to have a knack for managing tough teams and clients, and her projects are always on time and under budget. Her clients say she shows exceptional leadership and is skilled at making tough decisions when necessary. She loves working with her family and the travel that her job demands. She loves her employees and plans to continue to grow the company.
Outside of work, Bre enjoys watching her kids play sports, quilting, talking politics, and spending time on the beach.